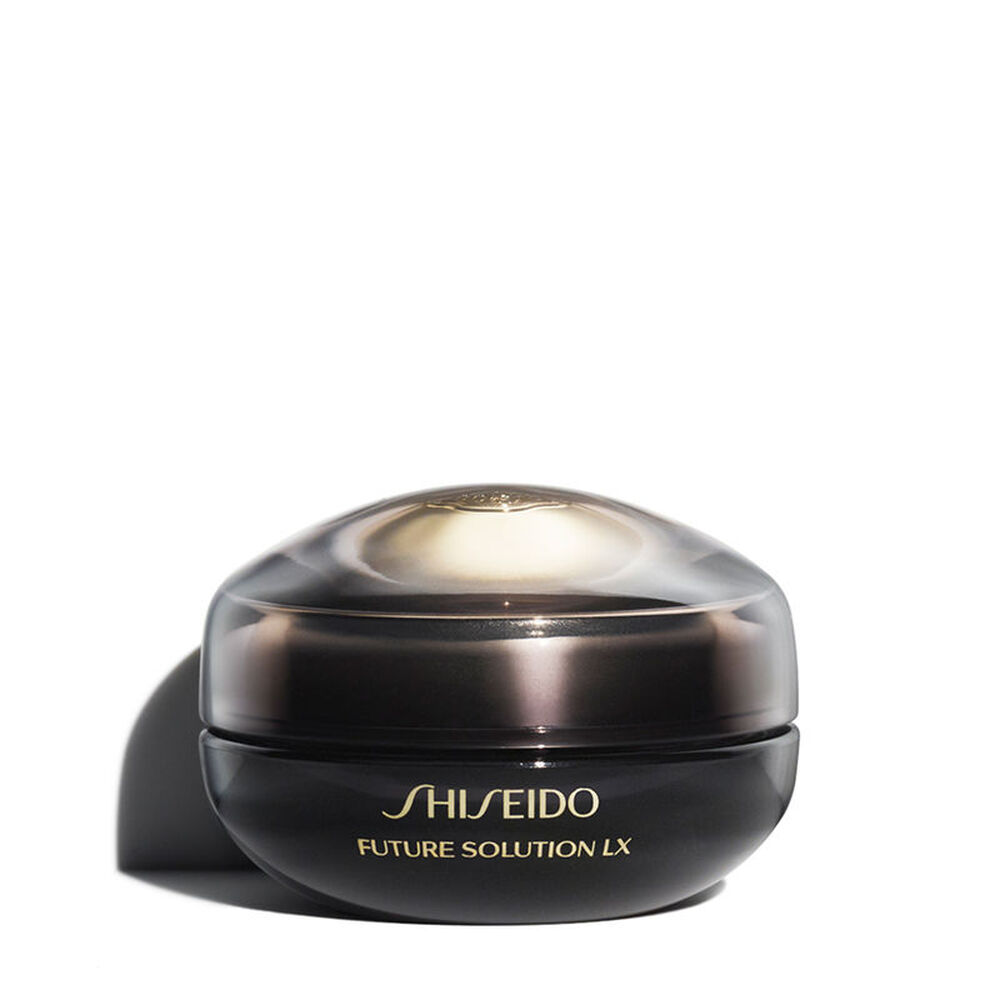 Image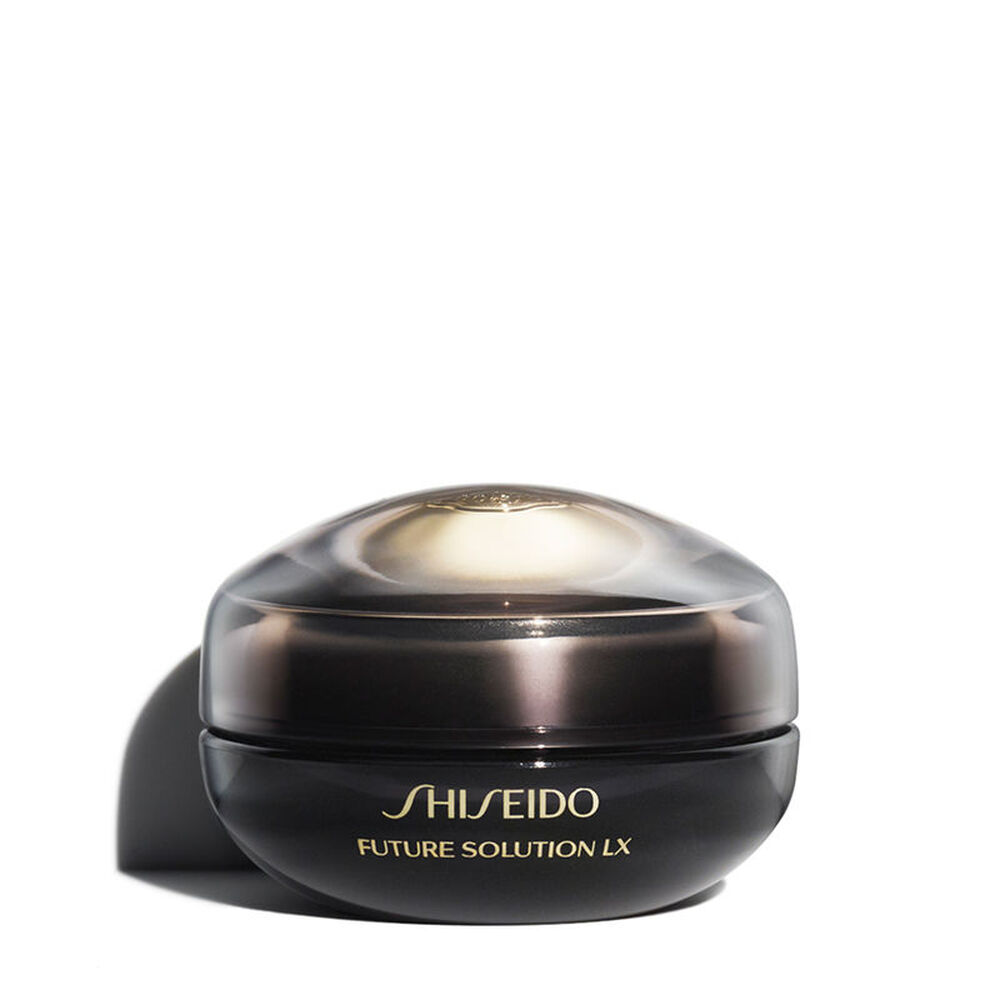 Zoom
Future Solution LX
Eye And Lip Contour Regenerating Cream E
A truly luxurious cream for renewing skin's vitalizing forces, especially in the eye

...
and lip areas. Intensive reparative effects help this delicate skin to thrive, as signs of aging and the look of fatigue are reduced, and resilience, firmness and brightness emerge from within. ・ Formulated with SHISEIDO's SkingenecellEnmei* to encourage the vitalizing forces that renew beautiful skin from its source.** ・ Features Shiseido's original technology, to boost certain powers within the skin that decline with age, for resilience from within. ・ Developed with a patent pending formulation,*** Form Support Veil maintains eye and lip area contours that are prone to wrinkles and sagging. ・ Using skin's own protective power, this cream helps promote a healthy look without roughness. ・ Japanese botanical ingredients Uji Green Tea Extract, Sakura Leaf Extract and Angelica Root Extract help support the regeneration of skin's vitalizing forces.** ・ The rich, hydrating texture absorbs instantly, visibly diminishing dark circles and leaving skin with a velvety radiance and a flawless luminescence. ・ Maintains moisture for long hours. ・ Encourages microcirculation and its anti-aging benefits through an effective massage technique. * Patented (France, Italy, Germany, Spain, UK, USA, Hong Kong, China, Taiwan, Korea, Japan). ** in vitro test *** Patented pending (France, Italy, Germany, Spain, UK, USA, Hong Kong, China, Taiwan, Korea, Japan). DERMATOLOGIST AND OPHTHALMOLOGIST-TESTED.
More
Details
/en/future-solution-lx-eye-and-lip-contour-regenerating-cream-e-1021392230.html
EXPERIENCE A BEAUTY THAT TRANSCENDS TIME
10 YEARS OF THE DEEPEST REVERENCE AND RESPECT.
10 YEARS OF VITALITY BORN OF A JAPANESE TREASURE: THE ENMEI HERB.
10 YEARS OF REINFORCED LONGEVITY, RADIANCE AND RESILIENCE.

ประกายแห่งแสง
ตราบนิรันดร์
ฟื้นบำรุงมอบความรู้สึกอ่อนเยาว์ กลุ่มผลิตภัณฑ์ทรงคุณค่าที่ได้รับการตอบรับสูงสุดของชิเซโด้ ที่เปี่ยมประสิทธิภาพในการบำรุงผิวด้วย SkingenecellEnmei Complex ส่วนผสมเอกสิทธิ์ที่มีอานุภาพในการดูแลทุกความกังวลใจในผิวพรรณ เพื่อให้ผิวแลดูอ่อนเยาว์ มีประกายแห่งผิวแลดูสุขภาพดี นุ่มนวลและแลดูเรียบเนียน รู้สึกกระชับ