ULTIMUNE
ULTIMUNE™ Power Infusing Concentrate III 150th Anniversary Limited Edition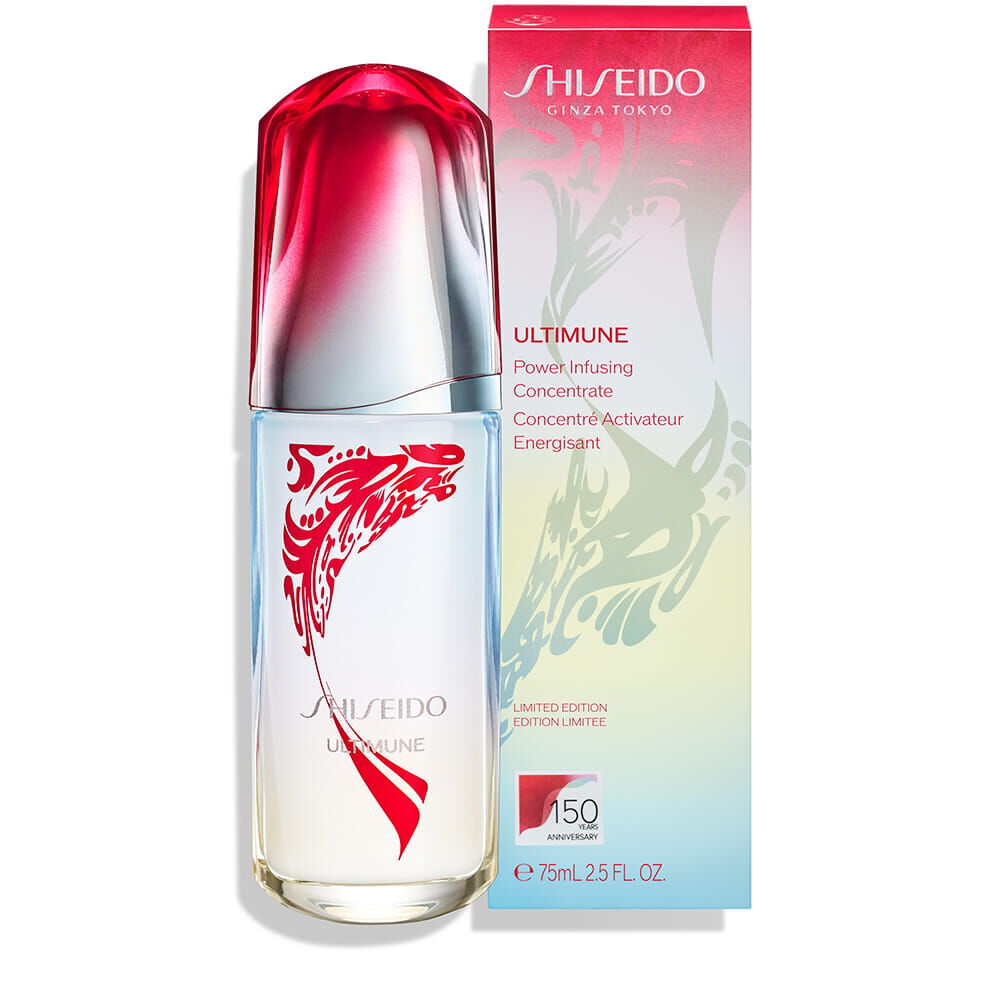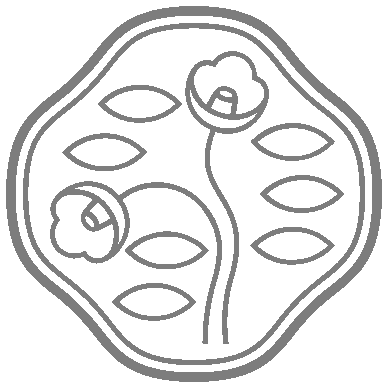 ยินดีต้อนรับสู่ Virtual Try-On
ขั้นตอนง่าย ๆ ในการค้นพบเฉดสีที่เหมาะกับคุณ
ให้ใบหน้าของคุณอยู่ในบริเวณที่มีแสงสว่าง
เลือกผลิตภัณฑ์ชิเซโด้ที่คุณชื่นชอบ
แชร์ลุคสวยเฉพาะคุณ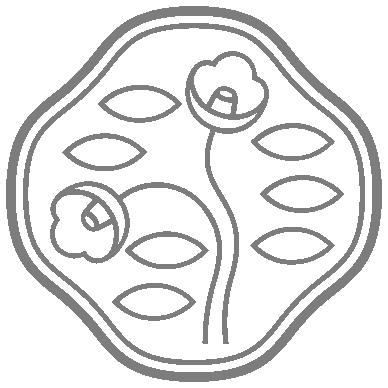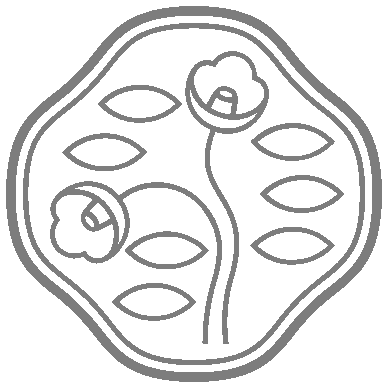 ระบบกำลังประมวลผล โปรดรอสักครู่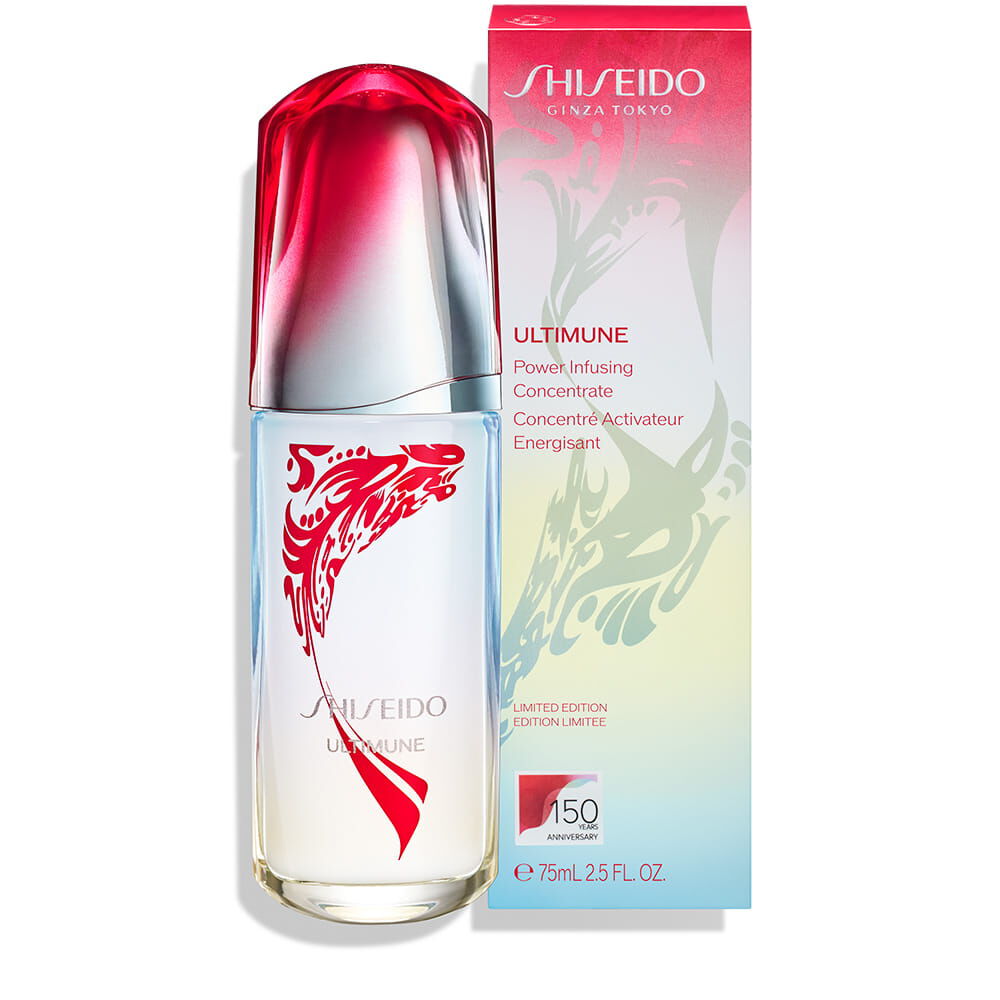 ULTIMUNE™ Power Infusing Concentrate III 150th Anniversary Limited Edition
Ooops! Turn your phone back to continue finding your color
รูปภาพ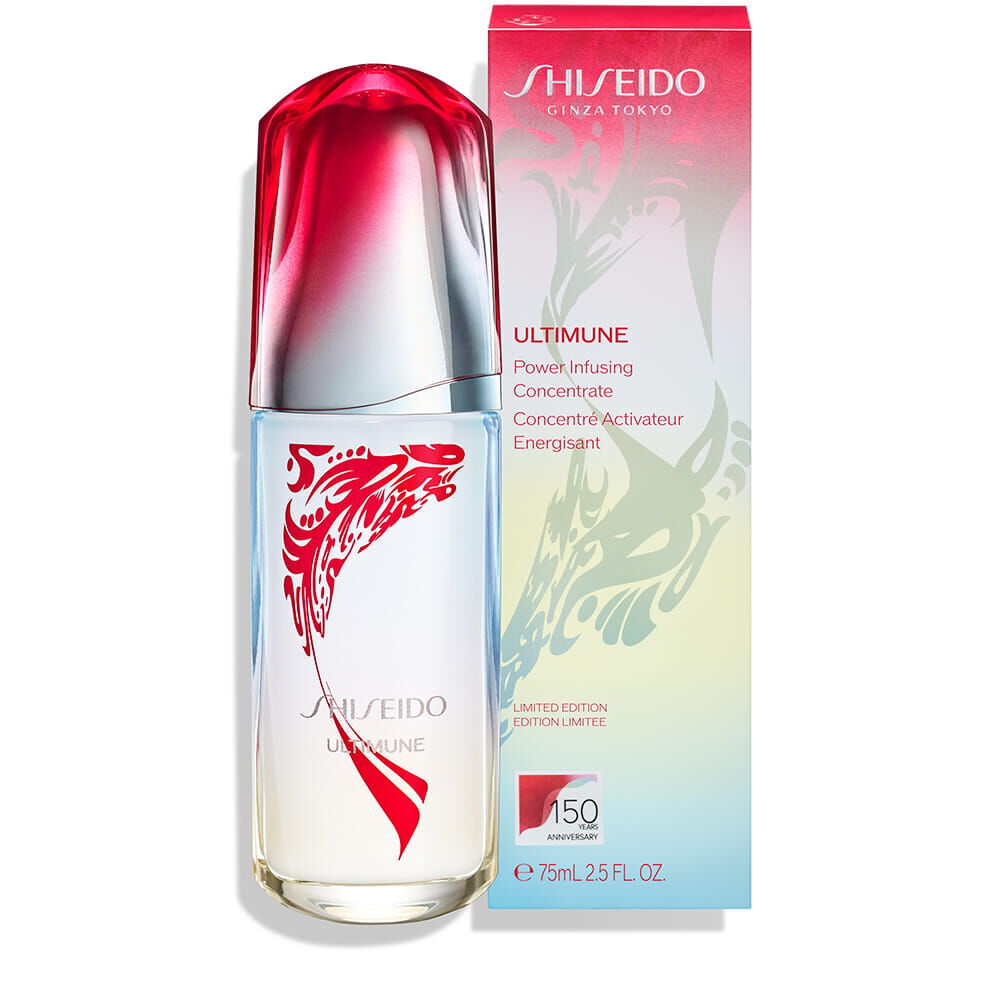 ขยาย
ULTIMUNE
ULTIMUNE™ Power Infusing Concentrate III 150th Anniversary Limited Edition
Our award-winning serum, the ULTIMUNE, packaged with a special 150th Anniversary limited-edition design, now features the power of science: The Lifeblood™. The serum helps achieve radiance, smoothness and resilience for Healthy Vibrant Skin.
More Details
รายละเอียด
/th/ultimune-ultimune%E2%84%A2-power-infusing-concentrate-iii-150th-anniversary-limited-edition-1011886010.html
Our award-winning serum, the ULTIMUNE, packaged with a special 150th Anniversary limited-edition design, now features the power of science: The Lifeblood™. The serum helps achieve radiance, smoothness and resilience for Healthy Vibrant Skin.
More Details
Our award-winning serum, upgraded with The Lifeblood™ and packaged in our special 150th Anniversary limited-edition design. The serum activates skin's inner defensive power to help prevent drying damage while constantly promoting skin's beauty circulation for Healthy Vibrant Skin. Experience visible changes in smoothness, radiance and resilience.

Skin Type

All Skin Types / Oily / Combination / Dry

Scent

A green floral fragrance with comforting effects of relaxation and energy. Contains ImuCalm Compound™ to promote relaxation and calm.

Period of Use

About 3 months (per recommended amount)

Texture

The thick yet dewy texture spreads lightly on your skin and your eye area. The satiny smooth feel continues, as if skin is protected by an invisible veil.

Note

NONCOMEDOGENIC AND DERMATOLOGIST TESTED.
How to use
Push the pump twice to dispense formula onto palm of hand and smooth evenly over the face.
Use every morning and evening after cleansing and before moisturizing.
When using with other serums, apply Ultimune Power Infusing Concentrate first.
WATER(AQUA/EAU)・DIMETHICONE・BUTYLENE GLYCOL・ALCOHOL DENAT.・BETAINE・GLYCERIN・ISOHEXADECANE・HYDROGENATED POLYDECENE・PPG-3 DIPIVALATE・SILICA・BEHENYL ALCOHOL・STEARYL ALCOHOL・MYRISTYL MYRISTATE・GLYCERYL STEARATE SE・POLYSORBATE 60・PEG-100 STEARATE・PEG/PPG-14/7 DIMETHYL ETHER・PEG/PPG-17/4 DIMETHYL ETHER・PHENOXYETHANOL・DIMETHYLACRYLAMIDE/SODIUM ACRYLOYLDIMETHYLTAURATE CROSSPOLYMER・TITANIUM DIOXIDE (CI 77891)・SORBITAN TRISTEARATE・ERYTHRITOL・FRAGRANCE (PARFUM)・ALCOHOL・AMINOPROPYL DIMETHICONE・2-O-ETHYL ASCORBIC ACID・CARBOMER・TRISODIUM EDTA・XANTHAN GUM・CAFFEINE・POTASSIUM HYDROXIDE・ISOSTEARIC ACID・SODIUM METAPHOSPHATE・PHYTOSTERYL/OCTYLDODECYL LAUROYL GLUTAMATE・ALUMINUM HYDROXIDE・LINALOOL・TOCOPHEROL・SODIUM METABISULFITE・LIMONENE・CITRUS UNSHIU PEEL EXTRACT・SODIUM HYALURONATE・ANGELICA KEISKEI LEAF/STEM EXTRACT・ZIZIPHUS JUJUBA FRUIT EXTRACT・PANAX GINSENG ROOT EXTRACT・SODIUM ACETYLATED HYALURONATE・SCUTELLARIA BAICALENSIS ROOT EXTRACT・IRON OXIDES (CI 77491)・ALPINIA SPECIOSA LEAF EXTRACT・ROSMARINUS OFFICINALIS (ROSEMARY) LEAF EXTRACT (ROSMARINUS OFFICINALIS LEAF EXTRACT)・SANGUISORBA OFFICINALIS ROOT EXTRACT・PYROLA INCARNATA EXTRACT・ <M098514-702>
From Life Comes Beauty
SHISEIDO is devoted to the science of life's energy, striving to fully understand the mechanisms that connect beauty and life.
On this important anniversary we invite you to join our celebrations and share in our message to elevate, celebrate and embrace all of you; your beauty, and your life.
Beauty Transcends Time with Living Energy
Our 150th Anniversary limited-edition packaging both pays homage to our rich history and is a bold statement for the future. The SHISEIDO arabesque pattern illustrating the vital force of plants has been reimagined to express the beauty of life flowing dynamically and pulsing into the future, while the prismatic palette expresses Shiseido's commitment to empowering diverse beauty.
SHISEIDO believes in sustainability for a more beautiful future, and towards that end has minimized components, used bioplastics for certain product packaging, and employed FSC ®-certified* paper for outer cartons.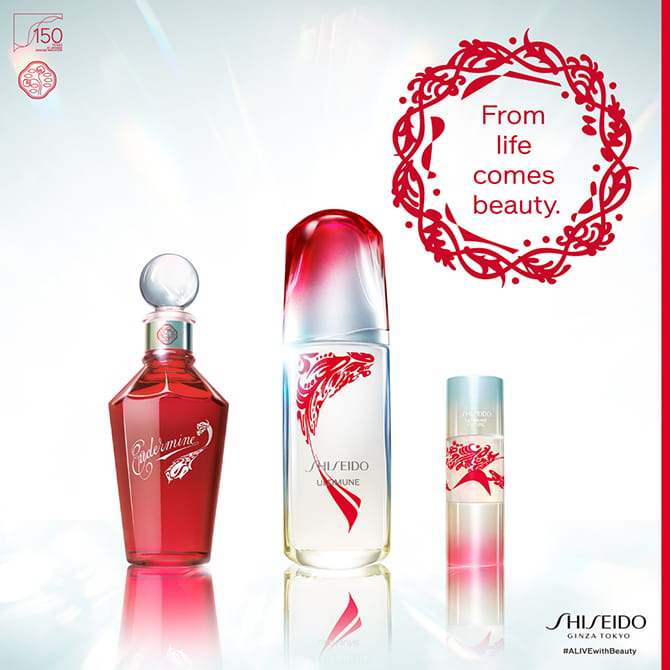 ImuCalm
Compound™
Relax and energize with ULTIMUNE's long-loved "green floral" fragrance, a floral scent punctuated with green notes led by Rose Element and Lotus Element. These two ingredients, combined in the ImuCalm Compound™, help promote relaxation and calm.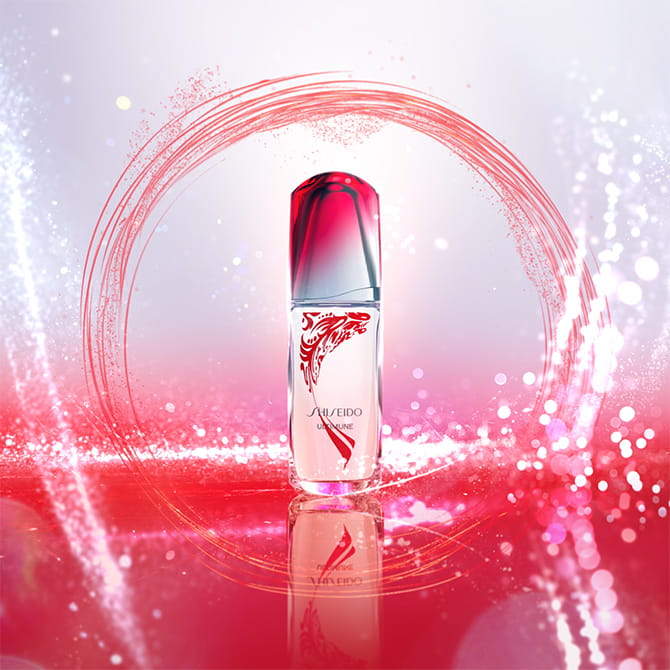 Experience visible change with
The ULTIMUNE to help you achieve
radiance, smoothness and resilience
for Healthy Vibrant Skin.
of women felt their
skin was recharged
in 4 weeks*

of women felt their
skin was renewed
in 8 weeks**

of women felt their skin
became
more vibrant in 8 weeks**
* Questionnaire tested on 115 women after 4 weeks use
** Questionnaire tested on 115 women after 8 weeks use.
Powered By
The Lifeblood™
NEW Ultimune ด้วยการค้นพบล่าสุดทางวิทยาศาสตร์ The Lifeblood™. ส่วนผสมของเซรั่มจะดูแล beauty circulation อย่างต่อเนื่อง ซึ่งถือเป็นกุญแจสำคัญของผิวสวยสุขภาพดี ไม่ว่าจะเป็นชนชาติ อายุ หรือ สภาพผิวแบบใด
ผิวเปล่งปลั่งกระจ่างใส ดูมีสุขภาพดี Ever alive.
Now and into the future.
Powerful
Ingredients
Explore the
New Ultimune
Heart leaf extract จะช่วยฟื้นฟู Beauty Circulation ให้ดำเนินไปอย่างต่อเนื่อง เพื่อมอบผลลัพธ์ผิวดูเปล่งปลั่งกระจ่างใส จากการค้นคว้าและวิจัยพบว่า fermented Roselle flower จะช่วยเสริมการปกป้องผิวได้อย่างมีประสิทธิภาพ
2 ส่วนผสมสำคัญนี้ จะส่งผ่านไปทุกอณูของผิวเพื่อมอบ ผิวเนียนละเอียดนุ่มชุ่มชื้น
Experience
The 3-Day Sample
The ULTIMUNE, on us, for 3 days* to achieve Healthy Vibrant Skin.
Visit us in store to receive your free sample.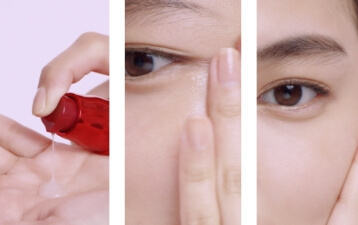 Day 01
Feel the difference
of instant hydration.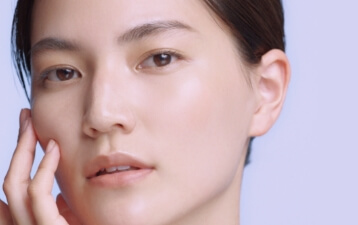 Day 02
Discover smooth,
supple skin.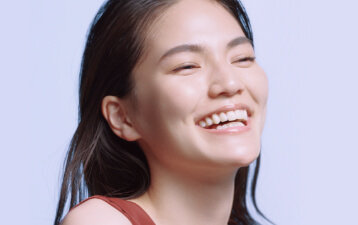 Day 03
Reveal visibly
radiant skin.
* Based on a consumer test on 104 women.
Maximizing the
Power of ULTIMUNE
Empower yourself in just 1 minute with the original SHISEIDO developed massage for ULTIMUNE to boost your beauty circulation.
Skincare Q&A
Questions About Aging Skin
What is the real secret
to youthful looking skin?

The unseen powers behind young skin are skin's inner defenses. Supporting skin's natural renewal through regular hydration is critical. Hydrated skin helps create a barrier between your skin and the elements amplifies your skin's inner defenses.

That's why the ULTIMUNE with The Lifeblood™ improves the skin's inner defenses by promoting beauty circulation constantly. Bonus: increased beauty circulation produces a plump, toned surface from the inside out.

How can you improve the aging
process caused by dry skin?

Simply put, dry skin is a breeding ground for fine lines and wrinkles. The best way to prevent and care for dry skin is by restoring the lipid barrier, which is your skin's outermost layer, with a moisture-rich product in daily application. By sealing in moisture, it will help repair your skin's barrier for greater defense against dry skin.

SHISEIDO ULTIMUNE's proprietary ImugenerationRED Technology has been clinically proven to deliver intense moisture and restore the skin's natural defenses, helping to visibly reduce fine lines and wrinkles.

What causes skin to glow
naturally?

Young, healthy looking skin has more oil production and is visibly smoother because it's been less exposed to the elements. Smooth, lubricated surfaces naturally reflect more light, generating that enviable 'glow' we see on higher points of the face like the forehead, cheeks and nose.

As we age, everything naturally slows down— along with less oil production, skin turnover slows considerably, which means dead skin builds-up also contributes to a visibly uneven surface. When light doesn't reflect as well on the skin's surface, we see dullness and a lackluster tone to the skin.

The ULTIMUNE helps all skin types mimic the traits of youthful skin through enhanced beauty circulation. Along with creating a more toned, smoother appearance on the surface of the skin, increased beauty circulation triggers skin to help fight against aging factors and defend from damages.

How do high quality botanical ingredients improve your skin care and wellbeing?

SHISEIDO ULTIMUNE's botanical-based ingredients such as newly added Heart-leaf extract and Roselle help power its ImugenerationRED Technology™ to help double your skin's inner defensive power for Healthy, Vibrant Skin.

The botanical based ingredients create ULTIMUNE's natural green floral fragrance which can provide both a relaxing and energizing experience to your skincare routine. The fragrance incorporates SHISEIDO's ImuCalmCompound™ which is based on the understanding that providing soothing relaxation can further boost your skin's inner defensive system by reducing stress.