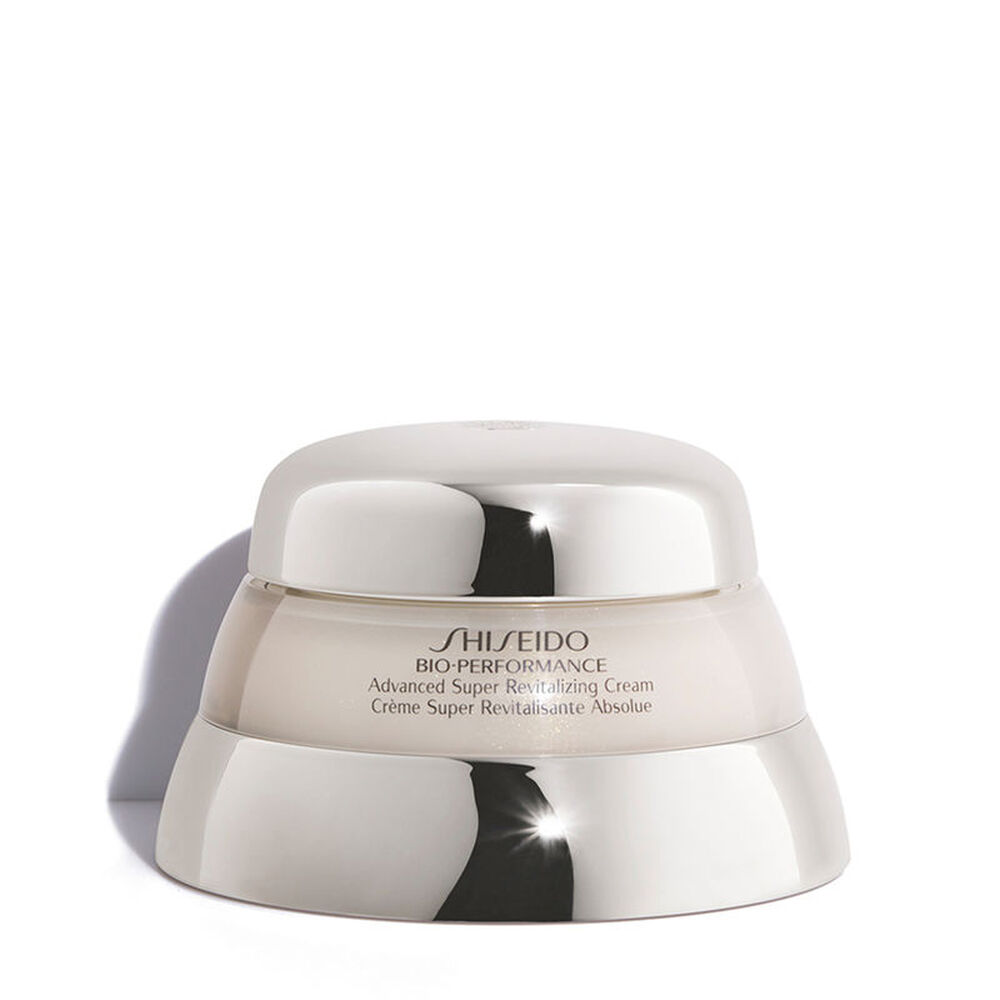 Image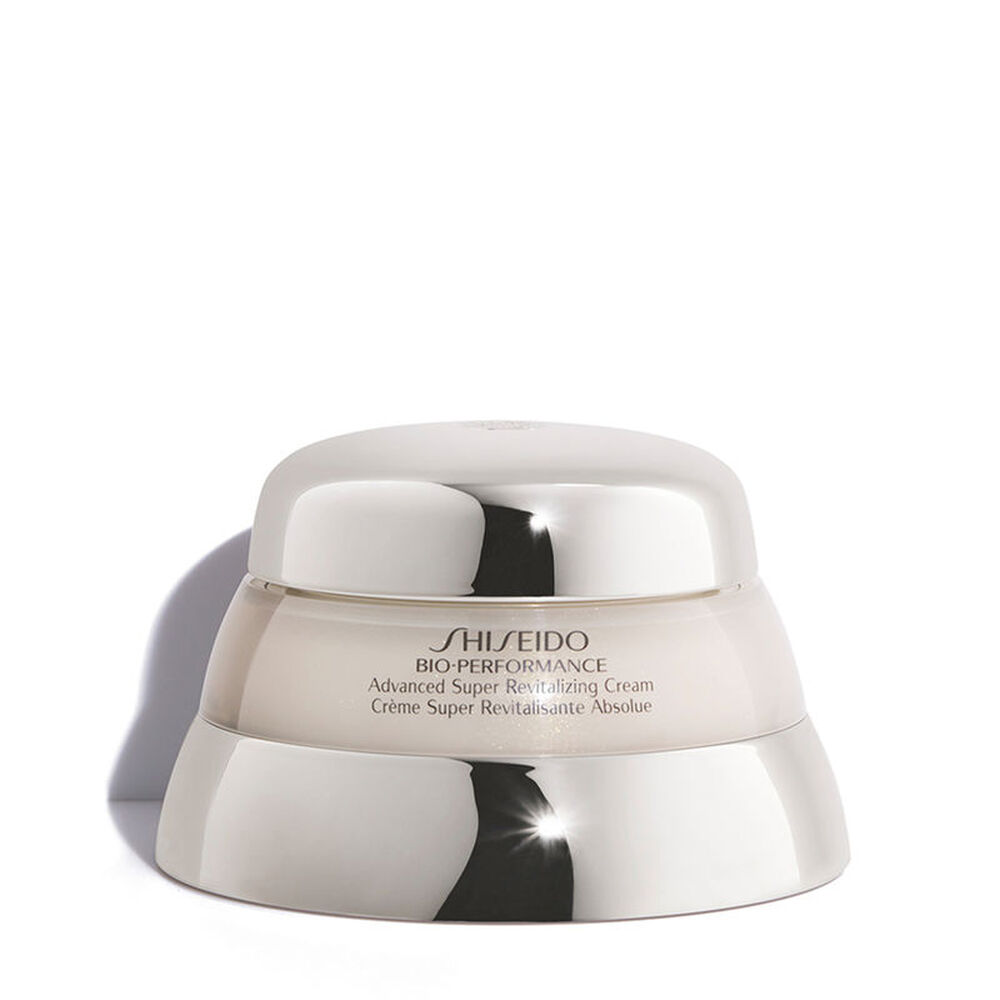 Zoom
Bio-Performance
Advanced Super Revitalizing Cream
THE ULTIMATE STRATEGY AGAINST PREMATURE AGING The latest discovery by Shiseido

...
scientists brings a new time-fighting solution forward, and with it, a new approach to giving age-resistance skin at the micro-level. The technology targets the tiny triangular facets that connect to form skin's surface texture. Just as the facets of a beautifully cut diamond determine its brilliance, the facets of the skin determine its texture and youthful vividness. When each triangular facet is plumped and resilient, skin appears more vibrant and signs of premature aging are less noticeable. Skin with well-articulated facets is smoother, more supple, and more forgiving of fine lines and wrinkles. Advanced Super Revitalizing Cream increases the quality of skin's facets, optimizes skin's texture, and creates the foundation for a more youthful appearance. How Bio-Performance Advanced Super Revitalizing Cream Works By RETEXTURIZING―to refine skin texture and reduce wrinkles Shiseido's advanced research shows that elastic fibers are the key to ideal skin texture. They act like vertical springs, pushing each skin facet out to its youthful dimensions. This redefines the fine, triangular mesh of the skin's surface pattern, and reestablishes a smooth, resilient skin texture that helps obscure the appearance of fine lines and wrinkles. Skin facets become worn down and flattened over time, as elastic fibers decrease. This roughens the skin's surface pattern, which then causes skin itself to appear rough―exposing wrinkles and making them more visible. To rebuild each skin facet, Shiseido's exclusive ingredient, Bio-Revitalizing Complex*, infuses them with fresh elastic fibers and protects them against environmental aggressors such as UV rays. ** Advanced Super Revitalizing Cream creates a smoother, more refined skin texture, renews elasticity, and reduces apparent fine lines and wrinkles. By MOISTURIZING―to maintain a high-level of hydration Shiseido-exclusive Super Bio-Hyaluronic Acid N hydrates skin instantly. Its moisture retention capability keeps skin facets plump and protects them from dryness. Advanced emulsification technology helps the ingredients absorb immediately into skin. The pleasant texture delivers moisture while leaving skin soft and dewy. POWERFUL RESULTS Bio-Performance Advanced Super Revitalizing Cream provides time-fighting benefits with daily use. Immediately: Skin feels dewy, soft and fully moisturized. In 1 week: Skin becomes smoother and more supple, revealing a youthful appearance. In 1 month: The appearance of wrinkles is minimized and skin elasticity is restored. ●Excellent for all skin types. ●Dermatologist-tested.
More
Details
/en/bio-performance-advanced-super-revitalizing-cream-1011032030.html
How To: Moisturizer
Apply moisturizer to fingertips
Dab across cheeks, forehead & nose
Smooth outwards from center of face
Reveal your clarity
and radiance
Optimize skin's inner defenses and enhance its strength from within. Reveal your clarity and radiance—now and into the future.