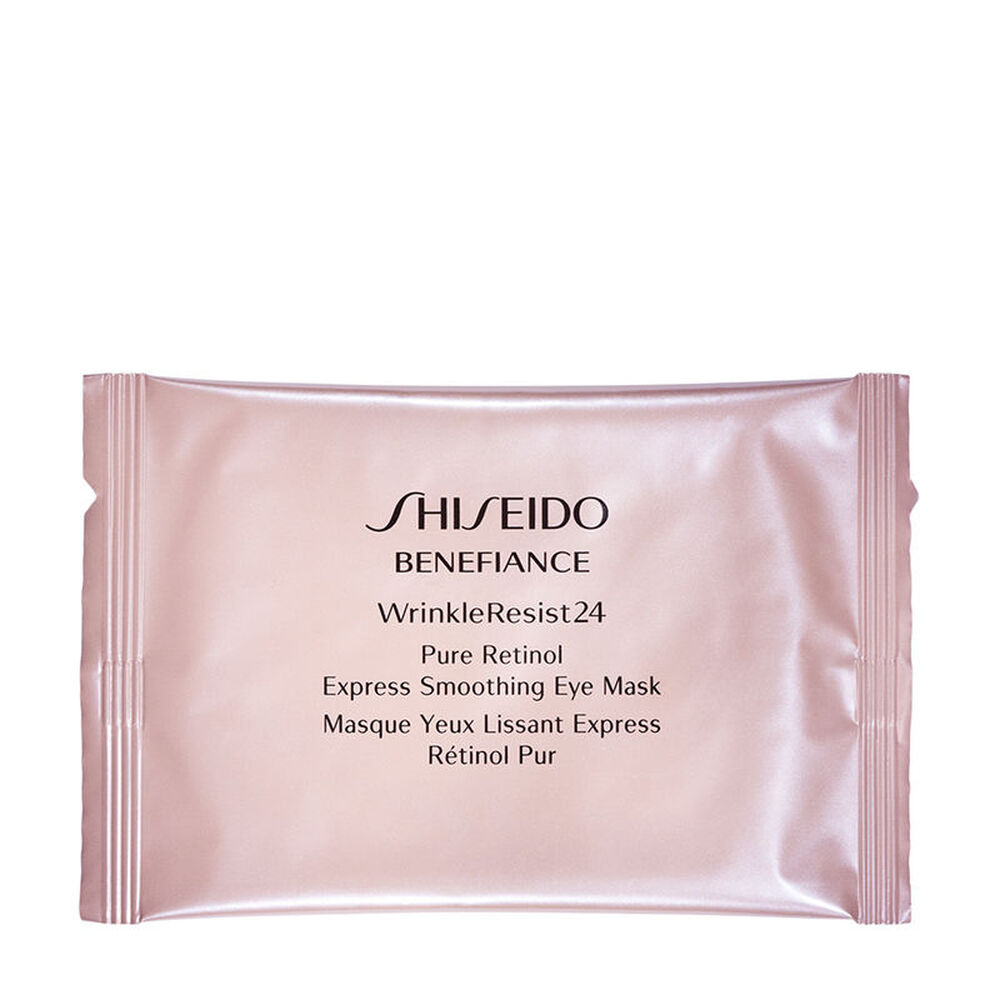 Image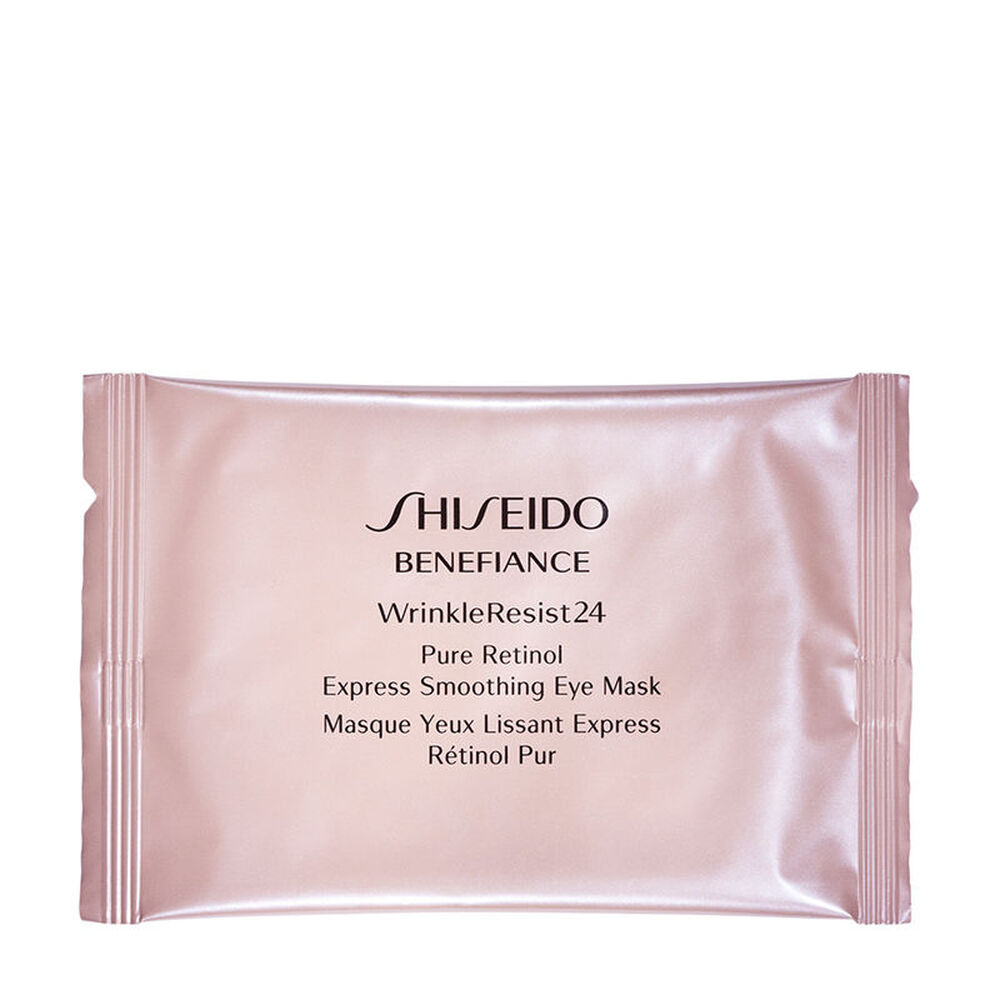 Zoom
Benefiance
Wrinkleresist24 Pure Retinol Express Smoothing Eye Mask
Age-defying benefit for youthful vibrance Discovery of the wrinkle-Causing

...
mechanism* A remarkable discovery in the mechanism of skin aging leads to a Shiseido science breakthrough for counteracting the appearance of wrinkles and skin-aging. Extensive research identifies a specific enzyme that accelerates the formation of wrinkles and advances skin's aging process. Two effective solutions for wrinkle reduction Wrinkle-resisting solution Benefiance WrinkleResist24 is specially formulated with three effective ingredients, Mukurossi Extract*, Chlorella Extract8* and Gambir Extract, which collectively inhibit damage caused by the wrinkle-triggering enzyme*** to help prolong and promote youthful looking, silky smooth skin. Wrinkle-smoothing solution Thanks to two effective ingredients, Super Bio-Hyaluronic Acid N, which promotes moisturizing benefits under dry conditions, and Hydroxyproline, which effectively stimulates collagen production***, Benefiance WrinkleResist24 diminishes the appearance of existing wrinkles and restores skin's youthful-looking glow day by day. Scent of relaxation and comfort With its unique Asian orchid fragrance, Benefiance WrinkleResist24 will transform your daily skincare routine into a beautiful experience of ultimate relaxation. 24 hours wrinkle-resist system Benefiance WrinkleResist24 provides daytime and nighttime care for maximum anti-wrinkle benefits. For the best results, use together with Cleansing Foam, Softener and Day and Night Moisturizers from this lineup.
More
Details
/en/benefiance-wrinkleresist24-pure-retinol-express-smoothing-eye-mask-1011103610.html
Make Your Skincare regimen
More Powerful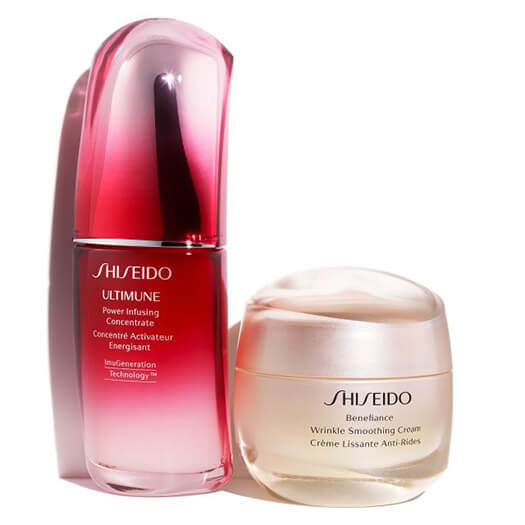 SHISEIDO's Approach To Skin
DEFEND & REGENERATE
The secret to beauty. Found within the skin's own natural defensive and regenerative powers for leading to " HEALTHY VIBRANT SKIN ".
Clarity, Hydration, and Firmness are the key elements of a HEALTHY VIBRANT SKIN.